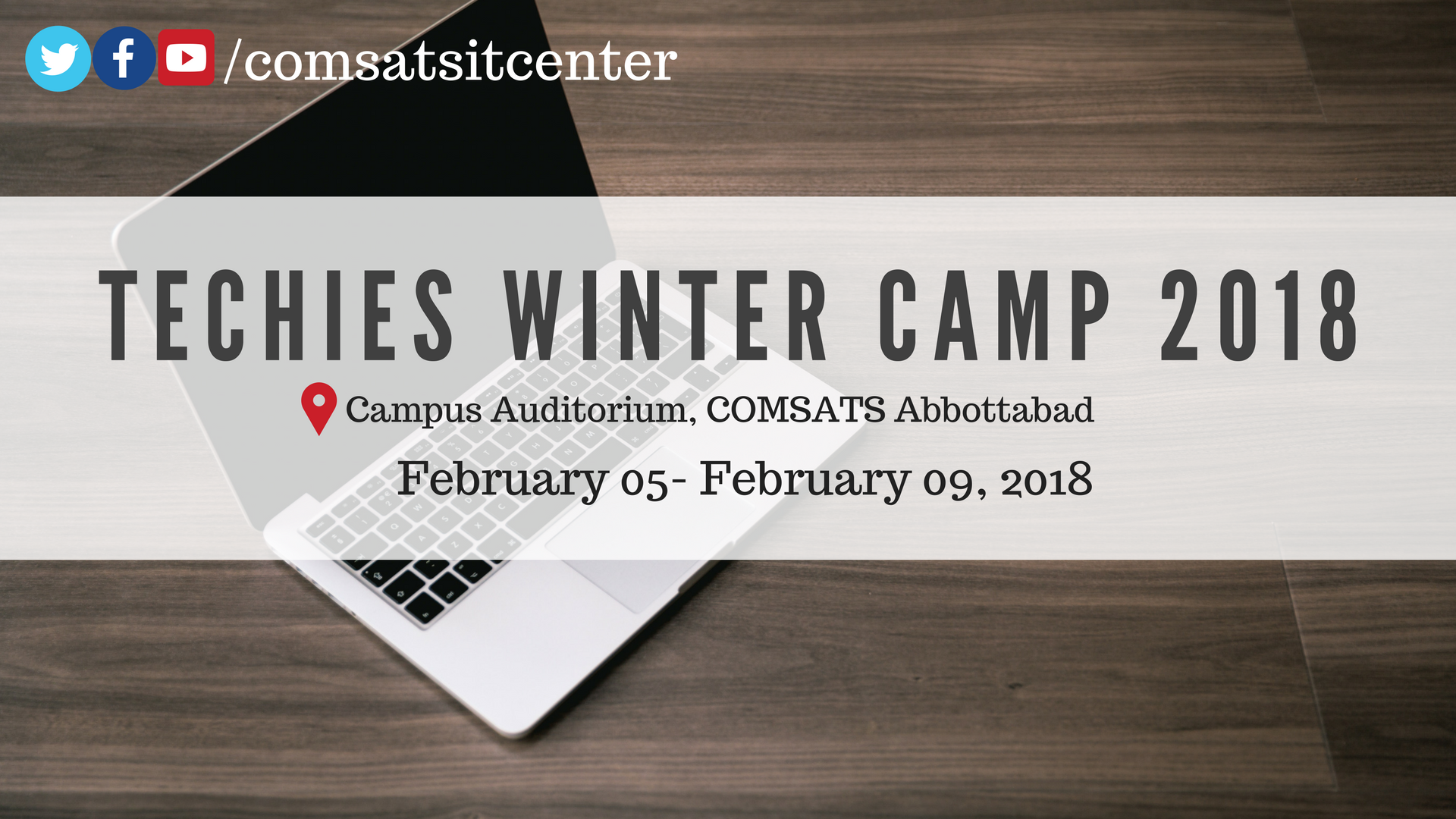 This year TECHIES Winter Camp will comprise of five 1 day Workshops on different topics such as Youtube SEO, Freelancing, Linux, Open Source Applications Etc. It will be a 5 days event only.
When/Where
Dates: February 05, 2018- February 09, 2018 (5 Days)
Venue: Campus Auditorium, CIIT Abbottabad
Time: 10:00 am to 3:00pm (Daily)
Registration Process/Fee:
Registration Fee: Rs. 500 only
Registrations are NOW open. Visit COMSATS IT Center, behind Girls Hostel (COMSATS Abbottabad). Students from other colleges/universities can also register for this Winter Camp.
Facebook Event:
https://www.facebook.com/events/390913574691807